Microsoft 365 development & consultancy
The correct delivery of a Microsoft 365 environment is of paramount importance. It is, as it were, the beating heart of your organization. At K-Force we go for a total approach in which user-friendliness and safety are paramount.
How companies work day-to-day with the hardware and tools they have available can differ enormously. The success of your company therefore also depends on the quality and enthusiasm with which employees can carry out their work. K-Force helps to create and support digital workplaces so that employees can work together, location-independent and in a safe manner with all company data. We act as a proactive IT partner who actively thinks along about processes. From implementation to ongoing support.
Organization of your Microsoft 365 environment
Microsoft Teams as a central hub
We map out the various departments or "Teams" within your organization and draw up the further architecture of your digital workplace.
Your Teams environment, the (new) beating heart of your digital organization, is also set up on this basis. Each Team can communicate and collaborate on projects and files in a structured way. We will replace your old fileserver with a set of much more intelligent tools. Just like before, everyone has access to all files on the basis of access rights per team. Also from outside the company, if desired. Enriched with far-reaching collaboration tools, you have endless more possibilities that will make you forget about your fileserver in no time.
Smart calling
We integrate telephony via the cloud within the communication hub Microsoft Teams. This way you combine the efficiency of Teams - with which you can easily set up meetings and chat with your (external) colleagues and contacts - and the Microsoft 365 tools that you know with your landline number. This way you can be called and you can call all fixed, mobile or international numbers from your Teams environment with the company's telephone number. From anywhere with your computer(s), but also with your smartphone(s), if desired.
An integrated (custom) intranet
K-Force is a specialized consultant for Microsoft 365 solutions.
Within Microsoft 365, organizations can easily and securely store, organize and share information. It is therefore almost self-evident to have your intranet form an overarching whole on this. It is the ideal way to make all that information available to your employees in a visually attractive and well-arranged way. Possibly per department or "Team" within the organization. It is also possible to make a (sub)environment available for each department. Reports about (new) information can even be automated and, if desired, shared per Team. Of course, the classic and well-known functionalities of an intranet, such as sharing news items, also remain a frequently used option.
Microsoft 365 tailored to your organization
Now we've only talked about some of the basic features. There is almost no limit to what is possible with tailor-made development by our specialists. For example, do you need a document library in SharePoint that is automatically linked to a Teams channel? Or would you like to automate processes such as onboarding or holiday requests via SharePoint? We can foresee all of this.
Development and implementation
of dashboards, flows & (Power) apps
Every organization measures something. Even if it is the workload of certain teams, the sales figures or satisfaction scores. Because we all know how the saying goes: "to measure is to know". Often those reports are in different places and formatted with different tools. Moreover, the data is not always "live", so repetitive work is required to be able to present a snapshot at the next meeting.
With Microsoft Power BI we collect business data from various sources in one or more dynamic live reports, which are available online and offline through your Microsoft 365 apps, but also online via your browser or smartphone.
Dynamic and live? You read that correctly. You can retrieve and filter live data while you give your presentation, or just to consult within your Teams environment. Our specialists are happy to see what the needs are to build the perfect dashboard for you.
Within your Teams environment we can provide numerous useful (Custom) (Power) apps. For example, we can build an app with which requests from employees can be followed up (e.g. technical problems, requests for material, leave, etc.). Or an app for time registration, stock management, and so on. Here too, the strength lies in the fact that everything integrates fantastically with other applications from Microsoft 365.
Microsoft 365 at K-Force:
customization, consultancy & training
Thanks to the solutions we deliver, you can work safely, comfortably and potentially a lot more efficiently with a very clear structure and integrated communication and collaboration tools. K-Force is happy to provide extra added value by thinking beyond the standard options with you. Our specialists are ready to review your specific situation and needs and develop solutions that can take you to the next level. Feel free to submit your questions to us!
We do everything we can to deliver handy or smart tools together. But it is therefore important that every employee can make full use of it. Joint training (or by team) can do wonders for efficiency and acceptance of (new) tools.
How do we proceed?
1.
We plan a first exploratory meeting to get to know your needs.
2.
We take the time to analyze it and determine whether a solution to your question already exists.
3.
We plan a training beforehand with the stakeholders about the required solution (e.g. SharePoint). To know what you as an organization want or can do with such a (new) intranet, it is important to know the possibilities.
4.
After that training, we can determine the scope of the project together: what needs to be done in which phase?
5.
Based on this, we will present you with a budget estimate.
6.
After acceptance, an exact quotation and planning will be drawn up in consultation with the customer.
7.
After your final acceptance, the development starts and follow-up interviews are scheduled at fixed times.
8.
Internal test phase followed by a customer test phase.
9.
After the "go live" we remain available for maintenance and support.
Count on K-Force as your all-in partner for custom software
K-Force develops software, fully customized and in consultation with the customer. That way you will have a solution that is fully adapted to your needs.

Your business may need a custom software solution. Think of a sales program, stock management, quotation generator, etc.
Often the existing programs on the market are only partially satisfactory, you are not happy with the support given, or customization is not possible.
We develop administrative applications, CRM applications, stock management systems, order process systems, tracking tools, reservation systems, reporting tools, planning tools, … Almost anything is possible.
Do you want a guaranteed continuity for the functioning of your organization, certainty about your company data, so you can once again focus 100% on your core business? You can count on us.
How do we proceed?
We plan an initial exploratory interview to get to know your wishes.
We take the time to analyze your needs and determine whether there already exists a solution for your needs.
We present you with an extensive proposal and budget estimation.
After acceptance, in consultation with the customer, an exact offer and retro planning is set up.
After a second acceptance, development starts, and on fixed moments, follow-up meetings are scheduled.
Internal test phase followed by a test phase for the customer.
After the "go live", we remain available for maintenance and support.
Advantages of working with K-Force for your IT
We're an engaged partner with focus on excellent support
We only work with the most trustworthy solutions and the most secured datacenters in the Benelux. We use all the solutions that we set up for customers ourselves. Our main goal is to have and keep every customer 100% satisfied. We are and will stay an SME, with no ambition to be the biggest, but the best, also in the service we provide to our customers.
We're experts
Since 2017, K-Force is part of the select group of Proximus Platinum Partners in Belgium. On top of that, we have been acknowledged as Fastest Growing Partner in 2017, Best Voice Partner in 2019 and Best Connectivity Partner in 2020, IT Partner of the Year in 2021 and again in 2022. We have 210 years of combined experience in IT. Our employees are constantly being trained to keep up with the latest technologies and innovations. We work for various national and international customers in a very wide variety of sectors.
You have one single point of contact
With our team of dedicated telecom & IT colleagues, we always find an answer for all your questions. We focus on a good relationship with every customer and assign you with a fix contact person for your commercial, technical and telecom related questions.
Our team of account managers
is ready to help you

Christian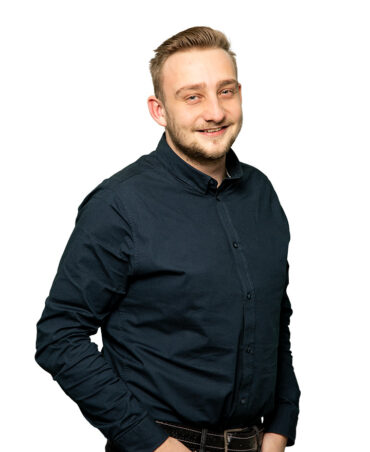 Jordan
Jurgen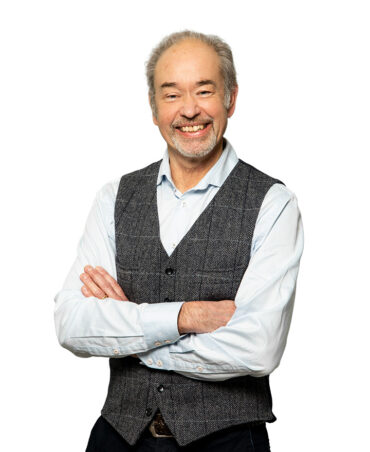 Didier
Jean-Marc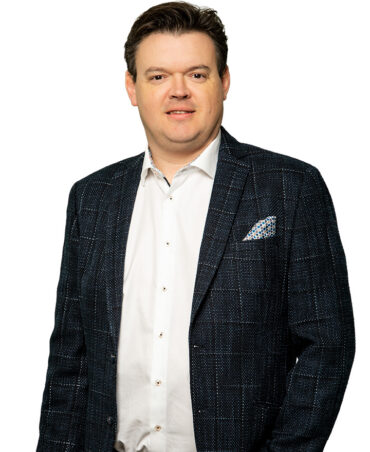 Kaj

Kurt
Interested in a partnership or do you have any question? Contact us.
We welcome all questions and are eager to find the perfect solutions to respond to your specific needs.
Or call us now!
We are happy to discuss your project, in person or via video call. Request a free consult with one of our IT or telecom experts to get to know each other and to look into your particular situation.
Count on K-Force as your all-in partner for ICT, digital workplace and telephony