Mission
About K-Force Computer Solutions
Your partner in cloud, IT & Telecom
K-Force's mission
K-Force, located in the south of Brussels, Sint-Genesius-Rode, is for over 20 years a trusted partner for cloud, IT & telephony solutions for medium and small organizations. We help them embrace technology so that they can reach their goals faster, with ease of use and in a more secure way. We work for customers in a very wide variety of sectors, each with their own specific needs and structure.
In addition, K-Force is a leading provider of hardware and software solutions. K-Force also has its own technical and repair service, run by specialists in their field.
Businesses may at any time come to us with their questions or problems and this in full confidence. We always go for a personal approach and do not shy away from difficult issues.
Some of the domains in which we assist our customers are:
Getting started with a user friendly, efficient, and secure way of working remotely – whilst keeping your IT expenses under control.
Supply and installation of hardware within 24h.
Providing your company and employees with solid connectivity and mobile plans to stay connected – within your budget.
Training sessions on efficient remote working, Microsoft Office solutions, etc.
And much more, feel free to ask!
Over the years, K-Force has become the reference in Belgium for cloud solutions. We strive for the highest quality,  reactivity and the full confidence of our customers. Therefore, we do everything to seek and deliver the best solution.
Our enthusiastic 30+ team members are ready to help you!
Our team
A company where the owners are closely involved
Kurt Everaerts, owner
Kurt started his quest for a digital transformation in 2000 with the founding of K-Force. After some time, he opened his first shop, where he served private customers as well as professional customers. In the second shop, there was room for more colleagues and desks to serve more (professional) customers. During the years that followed, he expanded that location by adding the two floors above the shop.
Nowadays, he still leads the company that has evolved from a small pc shop to a service partner for SME's with 30 employees. As of today he is still closely involved in all projects.
Geert Everaerts, co-owner
Geert started his career in '98 in a small high tech Canadian start-up company providing application support. This company became very successful and was eventually purchased by Kodak in 2005. In 2010 he was product support manager for the whole EMEA. In that year Kurt convinced him to join forces and start the B2B division at K-Force.
Geert's day to day job is making sure that all projects and interventions are planned and executed in close collaboration with the customer and the various teams at K-Force. His goal is to bring passionate and talented people together in a nice working environment and trying to make a difference for our small and medium sized customers by delivering state of the art IT infrastructure and solutions.
We are proud of our team
Technical team
Geert
Fabien
Shaun
Guido
Maxim
David
Michaël
Vincent
Gunther
Commercial (support) team

Nathalie
Isabelle
Véronique
Tony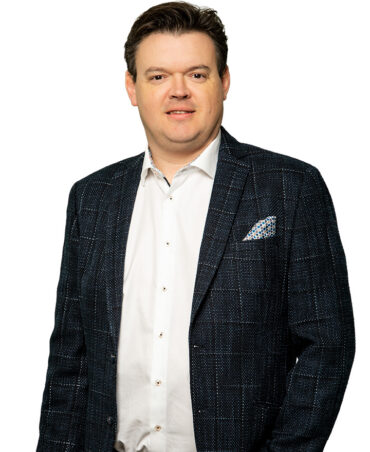 Kaj

Christian
Jean-Marc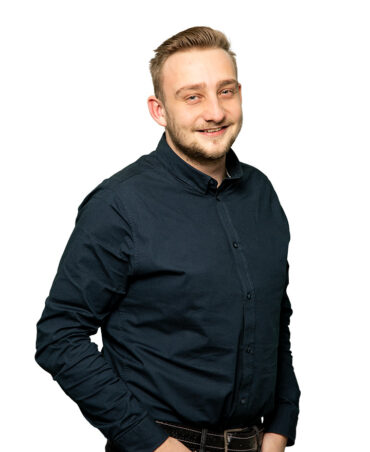 Jordan
Jurgen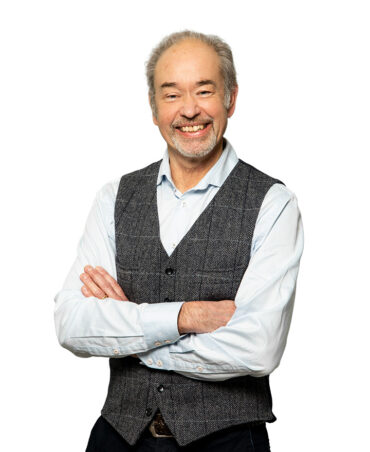 Didier

Kimberly
HR, administration & others
Christel
Iva
Matthias

Kurt
Development team

Kurt
Geert
Steven
Michael
Andries
Raphael
How we work
To help your business succeed
Way of working
01. Intake
We take the time for a personal meeting at your location or via video call in which we listen to your needs and wishes.
02. Solution design & proposal
Now that we know your wishes, a team of dedicated experts will look for the best solution. Your permanent account manager will present these in a clear and transparent manner.
03. Preparation
After we get your OK, a project manager takes over. He takes care of the planning and constant follow-up. He ensures that every team member that is assigned to your project knows exactly what needs to be done.
04. Implementation
Thanks to a good preparation, we can ensure a smooth implementation so that you and your employees can continue to work with as few interruptions as possible. If needed, our engineers are happy to provide a word of explanation.
Customers
We are proud to be the Cloud, IT & Telecom partner of some reputable customers.
K-Force supports customers in very diverse sectors. We can provide you with more references upon request.
Timeline
2000

Foundation in 2000 by Kurt Everaerts

2005

Opening K-Force atelier + first shop

2008

Kurt moves to a new and bigger shop with 3 sales desks together with his wife Isabelle

2010

Co-owner Geert Everaerts joins the company after an international career with an international player

K-Force starts with a dedicated B2B division

Creation of a telecom division for connectivity and communication solutions

2017

Proximus Award for "Fastest Growth Partner of the year"

2018

K-Force moves to a new building at Waterloosesteenweg in Sint-Genesius-Rode

K-Force takes over the activities of the IT company BELITAS

2019

Proximus Award for "Proximus Best Voice Partner of the year"

2019

6 new colleagues: from 24 to 30 to service our customers even better

2020

Proximus Award for "Best Connectivity Partner of the year"

K-Force focuses 100% on B2B activities

2021

K-Force obtains the WatchGuard Gold Partner status

2021

Proximus Award for "IT Partner of the Year".

2022

Proximus Award for "IT Partner of the Year", for the second consecutive year.
incoming tickets per year
Stay updated on our news? Subscribe to our newsletter.
How can we help? Get in touch with our experts.
Enter your details and we will contact you as soon as possible.
Or call us now!
We are happy to discuss your project, in person or via video call. Request a free consult with one of our IT or telecom experts to get to know each other and to look into your particular situation.