Telephony & internet services
Telephony & internet services
Expert in telephony & internet providing you with service
111years of combined experience in telephony & internet
With 9 dedicated telephony & internet colleagues, we guarantee the best possible service.
Expert in telephony & internet – service
As an Proximus Business Partner (Platinum), our telephony experts will assist you closely in making the right choices to keep your employees connected, within your budget. Our many years of experience allow us to support you in drafting and adjusting your mobile phone policy.
A to Z approach
We distinguish ourselves through a personal and professional A to Z approach. Being a Proximus Platinum Partner means – amongst other things - we have to assure a quality back office service. We are very committed to quality control and Proximus also carries out quality checks on a regular basis. Our dedicated backoffice team of 4 colleagues is ready to help you and your colleagues!
Our expert labels
Since 2017, K-Force finds itself amongst the select group of Proximus Platinum Partners in Belgium. On top of that, we have been acknowledged as Fastest Growing Partner in 2017, Best Voice Partner in 2019, Best Connectivity Partner in 2020 and successively IT Partner of the Year in 2021 and 2022.
How do we stand out
Proactive follow-up
Your account manager always keeps you informed about the evolutions in the market and performs a check-up on a regular basis of your solutions and tariff plans.
Managed migrations and installations
Thanks to our standardized procedures and empirical experience, we guarantee a follow-up from the very beginning throughout to the end of your request or project. In case the provider has an issue or needs additional information, we take care of it. Sit back and relax!
Administrative support
Make it easy for yourself and ask us all your administrative questions. These are handled efficiently by our back office team and you will be constantly informed.
Our experts in telephony and internet are ready to help you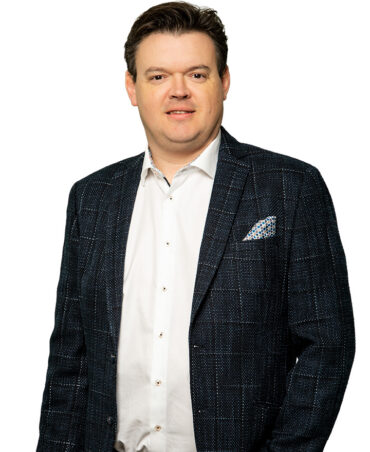 Kaj

Nathalie
Isabelle
Véronique
Tony
Interested in a partnership or do you have any question? Contact us.
We welcome all questions and are eager to find the perfect solutions to respond to your specific needs.
Or call us now!
We are happy to discuss your project, in person or via video call. Request a free consult with one of our IT or telecom experts to get to know each other and to look into your particular situation.
Count on K-Force as your all-in partner for ICT, digital workplace and telephony