Telephony
Telephony expert providing you with service
111years of combined experience in telephony
With 9 dedicated telephony colleagues, we guarantee the best possible service.
The best telephony solution for your business
Thanks to our broad knowledge in networks, telephone switchboards in the cloud, VoIP and all related hardware, K-Force is your ideal partner for any possible telephony solution. At K-force we always aim for the best quality possible. That is why we only work with VoIP lines since they guarantee conversations with Quality of Service (QoS). Telephone calls over the internet (Voice over Internet) however do not guarantee a (stable) connection. The result is often an inferior conversation quality and latency. Contact us for a commitment-free, free of charge audit of your telephony.
Telephony in the cloud and / or Microsoft Teams
Being able to call from anywhere, when needed, has become more than ever a requirement for a business to function properly. Our experts think along with you, so that you can work with the best possible solution for your organization.
Telephony as it should be
Our telecom experts make sure that when a customer calls you, he gets to hear a welcome message. If needed, a menu will guide him towards the correct service. Integrations can be foreseen with your Microsoft 365 or ERP suite, so that you already know who is calling you. When someone calls outside your office hours, we make sure he gets to hear a professional voicemail message or he is being transferred to an (external) support service, so that you can contact him afterwards for a follow-up. Our main concern is that you never lose a call!
Telephony solutions
K-Force cloud telephony connects your business
One general number for your company
Cloud telephony professionally manages your calls from all your devices (landline and smartphone). Each team member is reachable via a single landline number and gets his own number.
In short, K-Force cloud telephony is an all-in-one cloud telephony solution
A fix phone number with all telephony central functionalities
Unlimited calls (mobile & fix)
Calling and chatting with Webex software (integration with MS Teams possible)
A missed call is a lost customer
The call is forwarded to all team members at the same time, in cascade or according to other rules that you determine.
Manage your calls, even on the move
Your customers will only see the landline number of your company, even when calling with your mobile phone.
Cloud telephony phones & devices
Microsoft Teams Calling Services
Microsoft Teams is not only an internal company chat application but can also be used as a telephony solution. In this way, you combine the efficiency of Teams – which allows you for example to easily set up meetings – and the Microsoft 365 tools with your fixed telephone number. That way you can receive calls and you can call all fixed, mobile or international numbers from your Teams environment, with the phone number of your company!
Microsoft Teams itself included in our full or hybrid cloud solutions and comes loaded with plenty of useful features to become the hub for collaboration within your company.
As a Microsoft certified Silver Partner, we have the necessary in-house knowledge to set up and support this solution within the high standards imposed by Microsoft. This allows us to provide our customers with training sessions. This way, you can get the most out of this very complete solution. We offer these sessions in all kinds of different flavors, based on your needs. Send us your enquiry and we'll come back to you with a personalized proposal.
Microsoft Teams compatible phones & devices
Teams Pro phone
Teams Pro phone Video
Teams Conference phone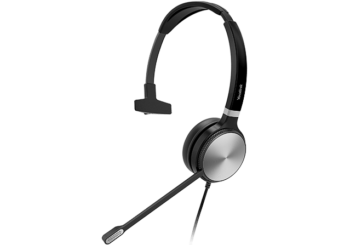 Mono headset (wired)
Duo headset (wired)
Always make phone calls with your professional number.
Centralized management of contacts.
Integrate your landline with your IT applications.
Clear voice quality thanks to VoIP technology (guaranteed quality).
How do we proceed?
We analyze the current situation and examine where optimizations are possible
Personalized offer based on your needs (and not the operator's revenue)
Preparation: delivery of the necessary hardware
Planning of the appointment for installation
Follow-up of your optimalization from A to Z and personalized communication to keep you informed.
Our experts in telephony and internet are ready to help you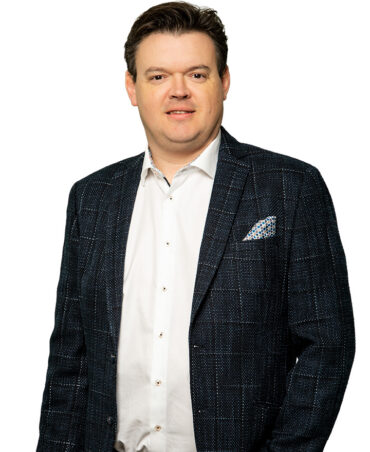 Kaj

Nathalie
Isabelle
Véronique
Tony
Interested in a partnership or do you have any question? Contact us.
We welcome all questions and are eager to find the perfect solutions to respond to your specific needs.
Or call us now!
We are happy to discuss your project, in person or via video call. Request a free consult with one of our IT or telecom experts to get to know each other and to look into your particular situation.
Count on K-Force as your all-in partner for ICT, digital workplace and telephony