Protect your (login) data with MFA
Why multi-factor authentication?
Telework is here to stay, that's clear by now. As a result, many companies are faced with a new challenge: to outsmart the rising cybercrime. After all, a home worker is no longer safe behind the security perimeter of the office. In addition, it often happens that login data is stolen even within the company network, which is then exposed on the Dark Web. But with a simple extra step, we make it nearly impossible for a hacker to log in and steal your (company) data.
This video explains the principle in 2 minutes.
How does multi-factor authentication work?
By implementing several security steps, your employees have to prove ('multi-factor') that they are effectively the ones who are trying to log in.
This is done on the basis of a two-stepped approach:
Enter your password and log in, as you already do today.
Approve a notification on your mobile phone, enter a code from a hardware token (such as the codes on your bank's card reader) or enter a one-time extra password.
With one simple extra step, it has become nearly impossible for a hacker to log in: after all, he has no access to the mobile phone, hardware token or the extra password. Easy, safe and fast! So with a small change you have brought a huge improvement to your security.
Curious to find out more or do you want to implement this in your own company? Then make sure to contact us. As a WatchGuard certified partner we can easily help you. This way you can take a huge leap forward in securing your environment and data in no time.
Free Dark Web Scan
Hackers enter your network, among other things, by stealing login credentials. That is often much easier for them than we think. Often the 'weak links' in IT security are human errors. These 'security holes' are therefore separate from any solid protection that is needed against more technically-oriented attacks. There are plenty of examples of highly counterfeit, rogue emails and login pages circulating that are difficult to distinguish from the legitimate version. In addition, when the personal data is stolen, it is also often exposed on the Dark Web.
In collaboration with WatchGuard we offer you the possibility to receive a Dark Web Scan report for free. Click below to check via the WatchGuard Dark Web Scan whether your company login details are still private. In this free and personalized Dark Web report you can see which email accounts were compromised. Of course we are happy to make an appointment with you to go through the report. If no hacked accounts were found for your domain, you will not receive a report. That is of course good news. But as always, preventing is always better than curing. With a security audit you will quickly find out where any other weaknesses in your IT security are located. Request your audit here.
What is the Dark Web?
Hackers are constantly looking for ways to steal personal information. Stolen sensitive information, such as email accounts (username and passwords), often end up for sale on one of the dark web's black markets. The Dark Web is an area of the web that cannot be found by search engines of standard browsers such as Google Chrome or Firefox. This part of the internet is called "dark" because access is restricted. To visit the Dark Web, special software is required that provides the user with anonymity. The dark web is known as a place where illegal activities take place. There are illegal marketplaces for drugs, weapons and also for stolen sensitive usage data.
Key Benefits of Multi-Factor Authentication
MFA goes beyond 2FA
AuthPoint goes beyond traditional 2-factor authentication (2FA) by using innovative ways to identify users.
Lots of integrations
Thanks to numerous integrations, you can use MFA to protect access to the network, VPNs, Microsoft 365, (cloud) applications, etc.
Ease of use
You don't have to bring key rings or USB sticks; Instead, install and activate the AuthPoint app on a smartphone and within seconds the user can identify themselves from their own phone. Even non-technical users will find the AuthPoint mobile app simple and convenient to use.
Fast VPN and Remote Access Implementation
Any remote access or VPN application should be secured with MFA to protect the network from unauthorized access. And with the current demand for VPN and remote user access, this becomes even more important. In combination with WatchGuard firewalls, you quickly have highly secured access.
Passwords alone are no longer secure enough. MFA is the solution.
Frequently asked questions about multi-factor authentication
What if the smartphone with the AuthPoint app is lost or stolen?
You must report this to our helpdesk ASAP. We then immediately block access to the device, so that the finder or thief cannot use it to log in. Later, a new device can be added to give you access again.
Can I still log in without my smartphone?
Yes. You can call our helpdesk, they will provide you with a temporary access after having verified your identity.
Can I still log in if I don't have any internet access?
Yes, that's no problem either. Thanks to 'One-time password' you can still log in with your smartphone using unique codes.
I do not want to use my (private) smartphone for MFA. Are there alternatives?
Yes. It is possible to purchase a hardware token. This works a bit like your bank's card reader, with automatically generates secure codes to log in.
For which (3rd party) services can AuthPoint be used?
WatchGuard's technology ecosystem includes an extensive lineup of documented 3rd party integrations with AuthPoint, including the most popular cloud applications, web services, VPNs and networks. All integrations can be found here: https://www.watchguard.com/wgrd-partners/technology-partners.
Case: when a strong password is not enough
We share a recent real-life example to illustrate what you should pay attention to.
Our team of account managers is ready to help you

Christian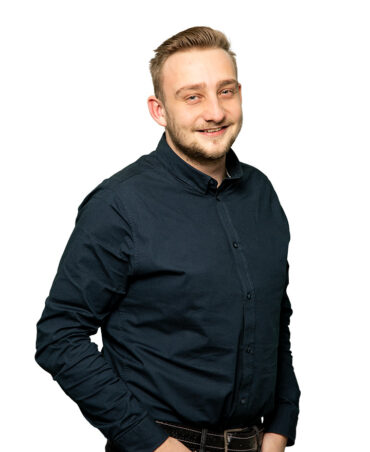 Jordan
Jurgen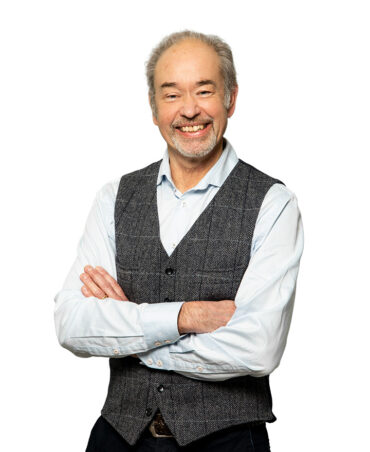 Didier
Jean-Marc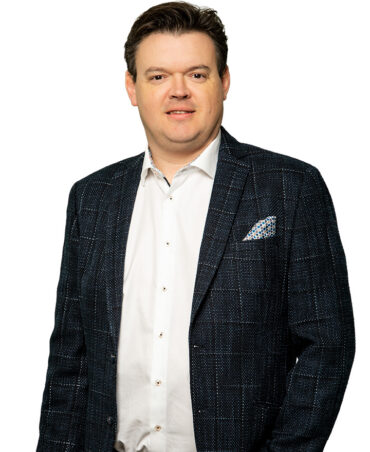 Kaj

Kurt
Interested in a partnership or do you have any question? Contact us.
We welcome all questions and are eager to find the perfect solutions to respond to your specific needs.
Or call us now!
We are happy to discuss your project, in person or via video call. Request a free consult with one of our IT or telecom experts to get to know each other and to look into your particular situation.
Count on K-Force as your all-in partner for ICT, digital workplace and telephony