Checklist for the Christmas holidays
Checklist for the Christmas holidays
It's time to trade your keyboard for the cozy warmth of hot chocolate and hold music for cheerful Christmas tunes. But before you close your laptop, let's sleigh through this checklist together, packed with things you might have forgotten!☕🎅🎄✨
Obvious, but nevertheless: don't forget to set your out of office message!
Have you already experienced this? You expect an answer to an important e-mail, but it never arrives. You keep emailing and even calling. Only a few weeks later you learn that that person was on holiday. Avoid these kinds of situations and set an out of office message so that people who send you an e-mail are aware of your absence. At least mention in your message when you will be back. And you can safely use a pleasant joke in your message.
Do you work with the Outlook app? This video shows you what to do in just 44 seconds: click here. Do you work with the web version? Here (click) you find detailed instructions. Or set up your out of office via Teams: click here.
Also useful: block your calendar
Do you want to make sure that your status is really "unavailable"? This way you ensure that colleagues see that you are really "out of the office". This is reflected in your Outlook calendar, but also, for example, in your status on Microsoft Teams. This way colleagues who want to plan a meeting or call you via Teams during your vacation are visually aware that you are not there.
Do you work with the Microsoft Bookings platform which enables customers to schedule an appointment with you online? Then it is absolutely necessary to set this correctly to avoid that appointments can be booked during your absence.
How do you set your absence during your holiday? Simply create a multi-day item via your Outlook calendar, and set your status as "Out of office" at the top. Finished!
Does the entire company close for a period and do you use Microsoft Bookings? Then it is best to adjust this in bulk via Bookings itself. Find out how, here: click.
Did you know that we can help you to set up Office services and train you and your employees to use them? View our range of training courses here: https://k-force.be/educate/.
Don't let your customers stand in front of a closed door
In the above case of a collective closure, you should make sure that people who look you up online are also aware of the closure. A large majority look up opening hours via Google, so make sure that you indicate that you are closed for a certain period. You can do this through your business profile on Google. Instructions can be found here: click.
Have you already thought about your telephony?
Make sure that customers are not unnecessarily waiting on the line during holidays or closure days. Do you work with a telephone service in the cloud via K-Force, or do you still have an (old, physical) telephone switchboard via, for example, Proximus? Then pass on the adjusted opening hours and provide an audio message that informs your customers.
Telephony via K-Force? We set everything up for you. Contact us via proximus@k-force.be or 02 669 10 00.
Telephone system via Proximus? Contact them on 0800 22 200 and choose option 4 (malfunctions), or send an email to ict-servicedesk@proximus.com.
Does your current system not allow to set absence messages? Then, a revision and replacement of your current system is certainly not a superfluous luxury. As everyone knows, customers do not like to wait unnecessarily on the phone. One of our experts can advise you correctly.
Also, consider the use of your mobile phone and your destination if you're traveling. Do you think you will need to make a lot of calls or make lengthy calls? Be careful with roaming, even within EU countries. And did you know that surfing in international waters (for example during the crossing from France to England) can cost you a lot? – beware of this and make sure to switch off your mobile data temporarily!
If you are planning to travel outside the EU or to areas bordering non-EU countries, please contact our back office team. They will be happy to advise you on the various Travel Passport and Travel Surf options so that you can travel with peace of mind.
Our team of account managers is ready to help you

Christian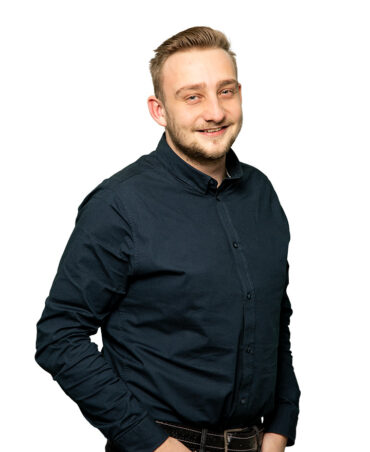 Jordan
Jurgen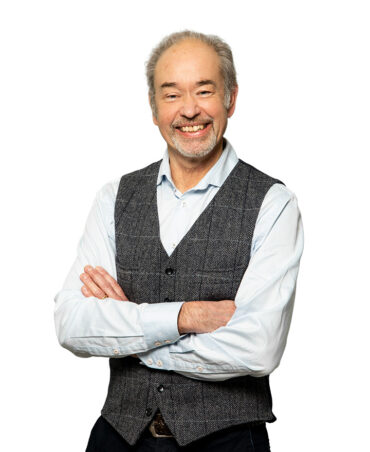 Didier
Jean-Marc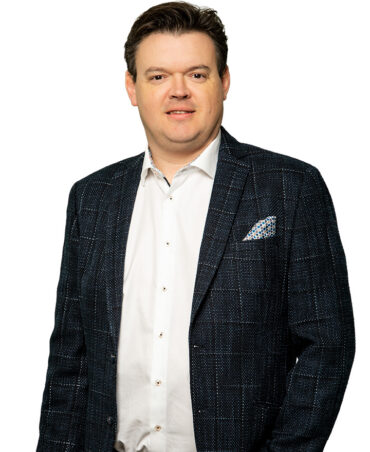 Kaj

Kurt
How can we help? Get in touch with our experts.
Enter your details and we will contact you as soon as possible.
Or call us now!
We are happy to discuss your project, in person or via video call. Request a free consult with one of our IT or telecom experts to get to know each other and to look into your particular situation.