Windows productivity tips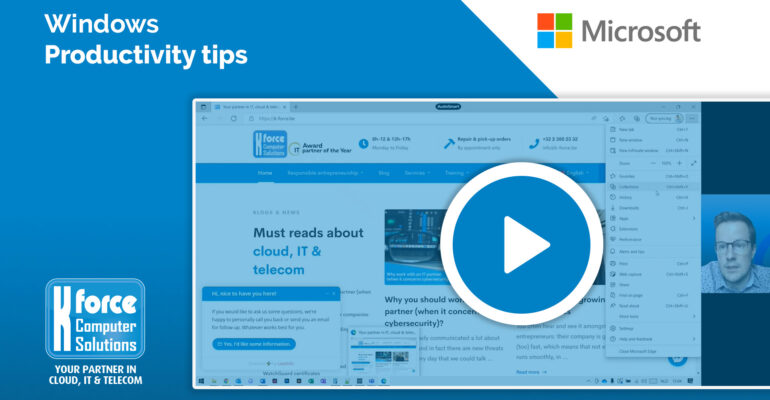 Windows productivity tips
In this video we tried to give 5 tips in 5 minutes to increase your productivity thanks to some useful functionalities within Windows. We slightly exceeded with 8 minutes, but you can probably win this time back quickly once you start using one of these tips.
Another tip: in order to subtitle our videos, simply activate the "automatically translate" option of YouTube.
Are you interested in complete and personal training sessions? Click here.