Cybersecurity awareness training
Phishing is not a computer thing,
it's a people thing.
Build your human firewall.
Despite all (much-needed) IT security, it is often an employee who clicks on a wrong link, opens an unsafe attachment or worse, enters payment or login details on a rogue website. People therefore pose a major threat to the integrity of (company) data, not to mention the costs associated with data recovery. Our platform combines automated phishing simulations with interactive cybersecurity education and powerful threat intelligence. Reduce phishing risks by up to 96% without any manual intervention.
How do I get started?
Optional: audit and baseline measurement
We will set up the system and run a first simulation to test the employees reaction and knowledge. You receive a detailed report afterwards. This first phase is not obligatory.
Required (first) step: system setup
We will set up the system and add all employees. We will also finetune it for optimal simulations adapted to your environment.
Learn continuously
Once everything is up and running, the system learns about your organization and employees and adjusts the content it sends out every X time. As a result, you and your colleagues are also continuously learning.
Frequently asked questions about our cybersecurity awareness training
What is phishing?
Phishing is a type of cybercrime where an attacker pretends to be a trustworthy source in order to retrieve sensitive information from a victim, such as passwords, data or credit card numbers. There are several ways a hacker can try to phish someone. Some examples include: via email , by phone (vishing = voice), or by text message (smishing = sms). This data is used for identity theft, spam, fraud or corporate espionage.
How do I recognise phishing?
It's not as easy to recognise phishing as it used to be. Some general pointers: Check the sender's address: are there typo's or irregularities there? Only trust addresses that are 100% correct. Otherwise, it's probably a typosquatting attempt. Check any hyperlinks by hovering over them: do they point to the website you would expect? If not, don't click it. Does the content or request fall outside the boundaries of what you might expect from this sender? Don't engage with it, but alert IT. Unsure? Always contact your IT department.
Who is it for?
Because of its scalability, Phished is suitable for every kind of organisation, from SME to Enterprise, from Public Institution to Non-Profit. Whether you are an organisation of 5 employees or 50,000, everyone will benefit from the same rigorous, in-depth, automated and personalised approach, thanks to our powerful AI. The system adapts its difficulty level to that of your employees.
How does it work?
The algorithm draws up a phishing profile and a phishing score for every individual. The AI sends out its initial simulations based on the function of the employee. Next, the algorithm will take into account each individual's behaviour and intelligently adapt its approach in the subsequent simulations. Which simulations does the recipient report? Which emails does the recipient engage with? Does he click on any hyperlinks? How long does an employee have the mail open for, before realising he or she is looking at simulation? Using big data, the algorithm learns which simulations particularly appeal to each individual recipient.
Why choose for a permanent learning solution?
The algorithm receives fresh input every day, since threats evole also every day. The platform features thousands of tailor-made simulations, with new ones being added on a daily basis. Content experts who specialize in this particular domain use topical issues (share a recent example, for instance a newsletter from a daily to promote a football game, free train tickets from the government...) and use data from actual cyberattacks to enrich the platform. Furthermore, as employees cybersecurity awareness raises, it is important to keep them sharp all the time, but also, to have them learn from more difficult simulations. Through AI, the platform will present them with more advanced cases. When a new employee enters the organisation, or switches from one department to another, they will face other threats than they had before.
Our team of account managers is ready to help you

Christian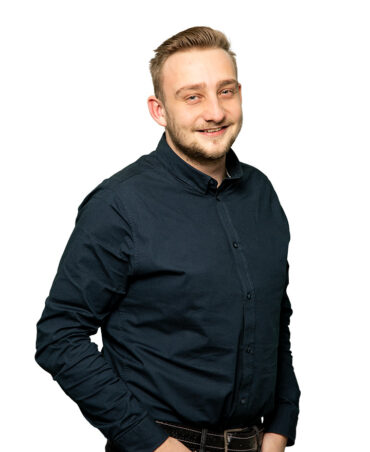 Jordan
Jurgen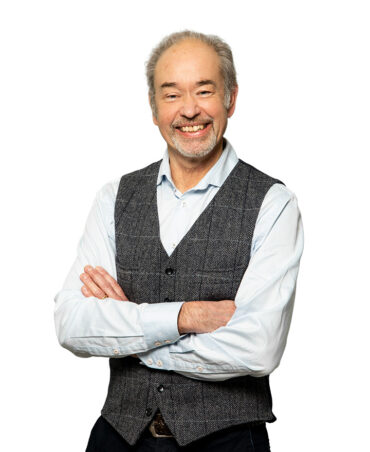 Didier
Jean-Marc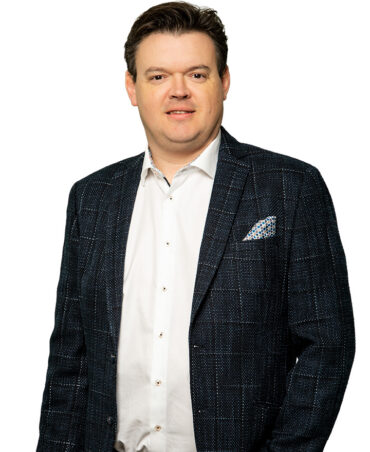 Kaj

Kurt
Interested in a partnership or do you have any question? Contact us.
We welcome all questions and are eager to find the perfect solutions to respond to your specific needs.
Or call us now!
We are happy to discuss your project, in person or via video call. Request a free consult with one of our IT or telecom experts to get to know each other and to look into your particular situation.
Count on K-Force as your all-in partner for ICT, digital workplace and telephony