Organize your IT and/or telecom in a more efficient way #shifttodigital
Organize your IT and telecom in a more efficient way
Stay ahead of your competitors by embracing digital.
"The companies that are now embracing the digital transformation are the ones that will lead in the future."
Bart Van Den Meersche, Chief Enterprise Market Officer
That we already live largely in a digital world – and that the end of this transformation is not yet in sight – should not really come as a surprise. Fifteen years ago, analysts were already pointing to the increasing importance of factors such as the customer experience, employee engagement and backend systems needed to meet the expectations of customers, suppliers, staff and other partners. Today, more and more companies are putting those predictions into practice.
In the enterprise world, the smart use of digital services can provide an enormous competitive advantage. Choosing the right digital services makes it possible to communicate quickly and securely, to work more efficiently and to respond flexibly to a rapidly evolving market
Step-by-step plan for digital transformation
Everyone is talking about innovation via digital transformation. But how do you actually get started?
Step 1: digitalize
First you lay the foundation. You make your ICT infrastructure future-proof and roll out solutions with a view to process optimization. Digital transformation is impossible without a strong, modern, properly secured ICT environment. Example: You move business-critical applications to the cloud, virtualize, automate and secure your ICT environment
Step 2: transform
Develop a digital workplace for your staff. Once the infrastructure is in place, you can start transforming the corporate culture. In a digital company, everything revolves around productivity, mobility and cooperation. Example: Use collaboration tools and videoconferencing, among other things, to promote both productivity and the work-life balance of your staff.
Step 3: innovate
Look past the traditional boundaries of your company. Build new business models to anticipate disruption in your sector. Evolve towards a data-driven company that relies on analytics. Work with other companies and with start-ups. Take the wishes and needs of the customer as your starting point, among other things on the basis of the data from the first step, and adjust the processes in line with new goals.
Let a professional assist you
As an SME, you don't always have certain expertise in house to be able to deal with everything yourself. Look for a partner and together, think about a pragmatic approach, giving common sense priority over technology.
K-Force is here to help you with your digital transformation.
Advantages of working with K-Force for your IT
We're an engaged partner with focus on excellent support
We only work with the most trustworthy solutions and the most secured datacenters in the Benelux. We use all the solutions that we set up for customers ourselves. Our main goal is to have and keep every customer 100% satisfied. We are and will stay an SME, with no ambition to be the biggest, but the best, also in the service we provide to our customers.
We're experts
Since 2017, K-Force is part of the select group of Proximus Platinum Partners in Belgium. On top of that, we have been acknowledged as Fastest Growing Partner in 2017, Best Voice Partner in 2019 and Best Connectivity Partner in 2020, IT Partner of the Year in 2021 and again in 2022. We have 210 years of combined experience in IT. Our employees are constantly being trained to keep up with the latest technologies and innovations. We work for various national and international customers in a very wide variety of sectors.
You have one single point of contact
With our team of dedicated telecom & IT colleagues, we always find an answer for all your questions. We focus on a good relationship with every customer and assign you with a fix contact person for your commercial, technical and telecom related questions.
Our team of account managers is ready to help you

Christian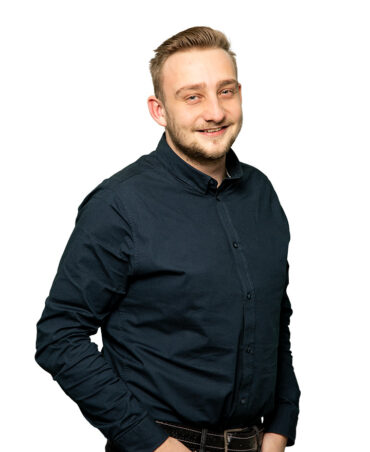 Jordan
Jurgen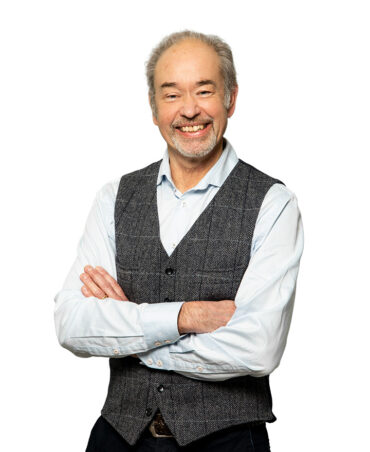 Didier
Jean-Marc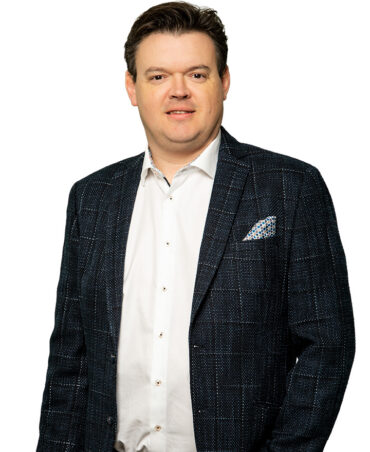 Kaj

Kurt
Interested in a partnership or do you have any question? Contact us.
We welcome all questions and are eager to find the perfect solutions to respond to your specific needs.
Or call us now!
We are happy to discuss your project, in person or via video call. Request a free consult with one of our IT or telecom experts to get to know each other and to look into your particular situation.
Count on K-Force as your all-in partner for ICT, digital workplace and telephony