The 4 building blocks for digitising your SME
The 4 building blocks for digitising your SME
Digitisation is a broad concept for an SME, but a number of components always matter. With Christophe Kourtis, business partner lead manager at Proximus, we go over the main building blocks for digitisation for SMEs. And we find out why a suitable partner is crucial.
Building block 1: connectivity
Everything starts with connectivity. "In this digital age, we can no longer afford in any sector to have a network with a poor user experience," states Christophe Kourtis of Proximus. Where enterprise applications used to run locally with local computing power, there is a logical evolution to migrate these applications to the cloud. "This results in savings in many cases, but on the other hand also a need for more bandwidth and ultra-low latency to guarantee the desired user experience. Because you don't want delays for uploading or downloading documents, for looking up customer information live or flowing through orders. And you also don't want disconnections or delays when you are video calling one of your customers."
Connectivity is also evolving. "Indeed, thanks to fibre or optical fibre, you benefit from an ultra-fast and stable internet connection with very low latency. It offers that great user experience we are all looking for. With Proximus, we obviously play a vital role in that," Christophe Kourtis states. "5G is also an important part of that."
Building block 2: mobility
From 5G to mobility: it's a logical step. But here it is about the devices and applications on top of (mobile) connectivity. "Employees of a company must be able to access the right corporate data at any time, in any location and on any device in order to do their job," Kourtis summarises.
The corona pandemic has accelerated this digitisation and new way of working (so-called hybrid working: in the office, at home or on the road). "That is, mobility is key here. Most people have several devices and that number of devices is going to increase in the coming years. On those devices, in Belgium we look at a screen for about 3.5 hours a day on average," he says.
For a company, you can clearly see from these factors that mobile first is important to keep employee productivity as high as possible. "And that is where mobile devices and tariff plans play a key role. Mobile data usage is also increasing year on year. Hence, it is important to have a mobile tariff plan that is tailored to the needs of the company and its employee. In 2023, you can hardly imagine employees having tariff plans without a data plan, knowing that more and more company applications run on smartphones and in the cloud. It only benefits the company and the employee."
Building block 3. Data security
Christophe Kourtis, business partner lead manager at Proximus
The new workplace and way of working also brings some challenges regarding sensitive business information and the security of this data. "This is an aspect for SMEs that should not be underestimated," Christophe Kourtis suggests.
Proximus research shows that 1 in 3 companies have already had to deal with at least 1 cybersecurity incident. And that one-third of those cyber incidents result in employees being unable to carry out their activity (i.e. job). "Not to mention the direct and indirect costs involved."
Christophe Kourtis likes to compare it to fire insurance. "Nobody likes to take out fire insurance or smoke detectors, because how likely is it that a fire will break out? On the other hand, in the event of a fire, you are only too happy to have both detectors and insurance." According to him, it is this perception that needs to change: business leaders need to be aware that hacking is not just something for very large companies. "Those large companies have usually invested a lot of money in security to protect themselves against such incidents, and hackers and rogue individuals know that too. Smaller companies are more susceptible to this if they don't protect themselves. SMEs also need to become more aware of the dangers of phishing."
Building block 4: tailored approach through partners
Such a digital transformation offers a company huge opportunities. But it also brings challenges that often have nothing to do with the core business of a Belgian SME, Kourtis acknowledges. "At Proximus, we are convinced that our role is to offer customers the right products and services that can answer all these challenges. From fixed and mobile connectivity, Wi-Fi, but also workplace and cloud solutions and, of course, the security of it all, all with an effective service. This allows Belgian SMEs to focus on their core business. Unburdening is central to this."
"At Proximus, partners play a central role in this. Our Proximus Business Partners are carefully selected based on their competences and geographical spread. They are also all SMEs trained to offer the most convergent, and therefore the broadest possible, range from fixed and mobile data connectivity, telephony, to IT solutions. They offer a personal and local contact and are only 1 phone call away," it sounds. "Our Business Partners understand the customer's business and know how to translate it into personal advice, thanks to their expertise in telecoms and IT. Every SME is different and needs tailor-made advice."
In many cases, SMEs also prefer to do business with another SME. "This digital transformation, by the way, is something that our Business Partners have gone through as SMEs themselves. So in that way, they are best placed to pass on that experience and expertise to other SMEs," he states. "We thus combine the strength of Proximus, with the local anchoring of a Business Partner."
Need help or advice?
K-Force is an expert and supports SMEs in this matter on a daily basis.
Our team of account managers is ready to help you

Christian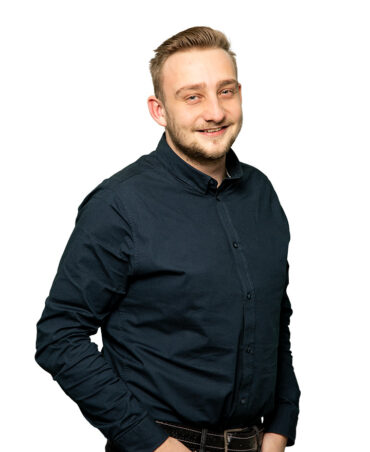 Jordan
Jurgen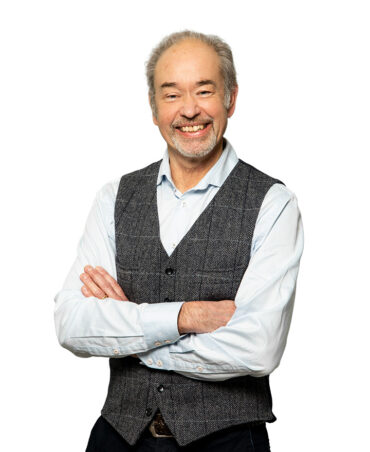 Didier
Jean-Marc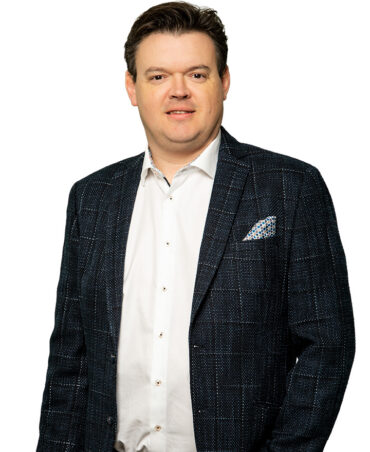 Kaj

Kurt
How can we help? Get in touch with our experts.
Enter your details and we will contact you as soon as possible.
Or call us now!
We are happy to discuss your project, in person or via video call. Request a free consult with one of our IT or telecom experts to get to know each other and to look into your particular situation.