Hybrid cloud solution
Cloud expert providing you with service
210years of combined experience in IT
With 17 cloud experts, we guarantee the best possible service.
Combine the best of the cloud with local flexibility
Combine some of the most important advantages of the cloud with working (partially) locally. With our total approach, we provide a secure environment that facilitates working (together) from different locations. Each user works on one or more local (managed) devices and receives secure access (with the right rights) to the necessary company data and software.
A range of high-quality solutions to have you covered
We only work with the most trustworthy solutions because our main goal is to have and keep every customer 100% satisfied. That is why we only work with the most reliable solutions. Based on your specific needs, we develop a tailor-made solution that makes life easier for you and allows you to work more efficiently. All this with the highest possible security measures in mind.
No need to invest in expensive and quickly outdated (mail) servers
Server management is replaced by a hyper secured cloud service developed and managed by Microsoft, so you no longer need to invest in new servers every few years, there will be no more costs for maintenance of those servers, nor for electricity or air-conditioned server rooms, etc.
Security as it should
Working locally no longer has to be secondary when it comes to security! Our solutions offer more than a classic antivirus solution. Cyber criminals are extremely creative, and employees are no longer always in the office. It is therefore essential to be able to count on excellent business security on all fronts. We combine the power of cloud-driven security with working locally within or outside the company network.
Email, files, calendars & contacts in sync
Clear price per user & prioritized service
Central management of company data with access rights
External and automated cloud backup
Cloud antivirus
Active device management
Go all-in
Enjoy a fast and secure laptop, along with our excellent support and cloud services. All-in for a fixed monthly fee.
VIP prioritized service
Our support formulas offer you many useful benefits in terms of general service.
A dedicated contact person
For all commercial and technical questions about your IT and telecom.
Management of your IT
Management and mapping of your IT environment. Eg. storage of passwords, accounts, devices, ... in a secure environment for better follow-up.
ALL-IN support
All remote assistance during office hours* is included. The ultimate peace of mind!
Direct contact with support
We provide you a direct contact by mail and by phone. Make use of our ticketing system and enjoy priority handling of all your requests.
VIP repair service
All repairs are handled in express service (first priority) at no extra cost.
Proactive 24/7 monitoring and maintenance
Continuously centralized and automated (AI) management and maintenance of your environment. Depending on the specific formula, also security monitoring.
Remote SLA 2 business hours**
The guaranteed response time to deal with your question.

Onsite SLA < 8 business hours**
If you have an issue that needs to be resolved on-site, we guarantee to be there within 8 business hours, and at a reduced rate.
* Office hours: Monday to Friday from 8h00 to 12h00 and from 13h00 to 17h00. ** In reality, we usually process questions within 10 minutes and interventions are often carried out the same day.
Work in the "Modern Workplace"
In the monthly price per user, you get all Microsoft 365 apps and services*, including (password) management with fast and professional support from our K-Force cloud engineers. Thanks to this solution, the purchase and maintenance of a mail server is no longer necessary. Moreover, Microsoft 365 contains much more extensive options than an on-premise solution.
* Your account manager automatically proposes the most suitable formula within a formula that suits your organization. It is possible that specific, less common licenses or apps are not included in the standard offer.
E-mail, agenda's en contacten in sync
Every user has access everywhere to a synchronized mailbox (50GB), calendar and contacts. E-mail tree structure, rules, out of office, ... are also in sync. Consult calendars of colleagues in one overview. Built-in checks for fraudulent links and attachments. Send e-mails with a professional address: we link your domain name to your e-mail. In this way, the email addresses are always linked to the identity of the company, e.g. first name.last name@yourcompany.be.
Securely store, collaborate on and share files via the cloud
Everyone has 1TB of cloud storage to safely store all files in the cloud and sync them to all their devices. Files can be restored (30 days retention) and with file versioning you can revert to a previous version. Determine with whom you (live) collaborate on a document and with whom you share it.
Stay connected and work together as a Team
Stay connected, organize video calls and create a hub for teamwork and instant messaging between colleagues with Microsoft Teams and other useful collaboration tools. Automate the flows within your teams thanks to handy rules and apps from our specialists.
You are sure to always have the latest updates
Get the latest features and capabilities with the always up to date versions of Outlook, Word, Excel, PowerPoint, OneNote for Windows, Mac, Android or iOS. Publisher and Access Pro for Windows. 1 license per user allows every user to install Microsoft 365 on a maximum of five PCs or Macs, five tablets and five smartphones. Moreover, new possibilities are being addes on a regular basis.

Count on K-Force for help and support in your own language
We take care of the initial configuration and installation of all devices. Moreover, you do not have to worry about further management: we manage users and passwords and you and your colleagues can always count on our professional helpdesk.
Consistent and automatic email signature across the company
With our solution you ensure a professional and consistent look for your company in all outgoing emails, including on smartphone. We centrally configure a signature that looks the same for everyone, for the entire company, or per department. Changes (e.g. end-of-year banner, temporary announcements, etc.) only have to be made once and are immediately active for all employees.
End-to-end protection with access control, antivirus, backup & cybersecurity training
Our solutions offer more than a classic antivirus solution. Cyber criminals are extremely creative, and employees are no longer always in the office. It is therefore essential to be able to count on excellent business security on all fronts.
Access control with multi-factor authentication. More about MFA: click here.
Security on a global level of the entire Microsoft environment.
Complete device management with security policies from one central environment.
Endpoint protection, including anti-ransomware.
Extensive backup and recovery options, including Exchange, SharePoint, OneDrive and Teams data.
Cybersecurity awareness training for employees. More about cybersecurity awareness training: click here.
Our team of account managers is ready to help you

Christian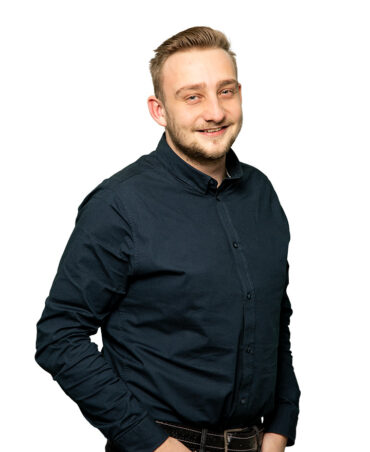 Jordan
Jurgen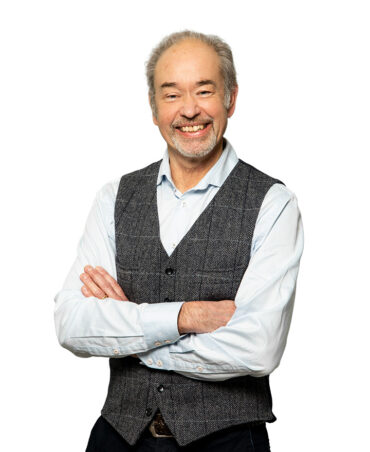 Didier
Jean-Marc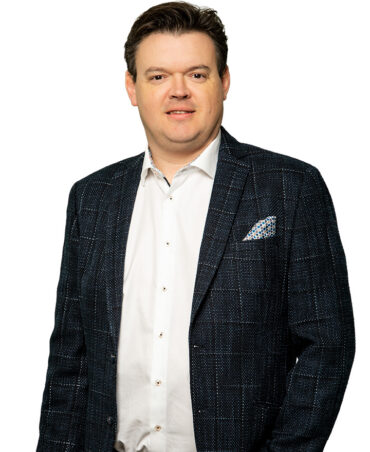 Kaj

Kurt
Interested in a partnership or do you have any question? Contact us.
We welcome all questions and are eager to find the perfect solutions to respond to your specific needs.
Or call us now!
We are happy to discuss your project, in person or via video call. Request a free consult with one of our IT or telecom experts to get to know each other and to look into your particular situation.
Count on K-Force as your all-in partner for ICT, digital workplace and telephony